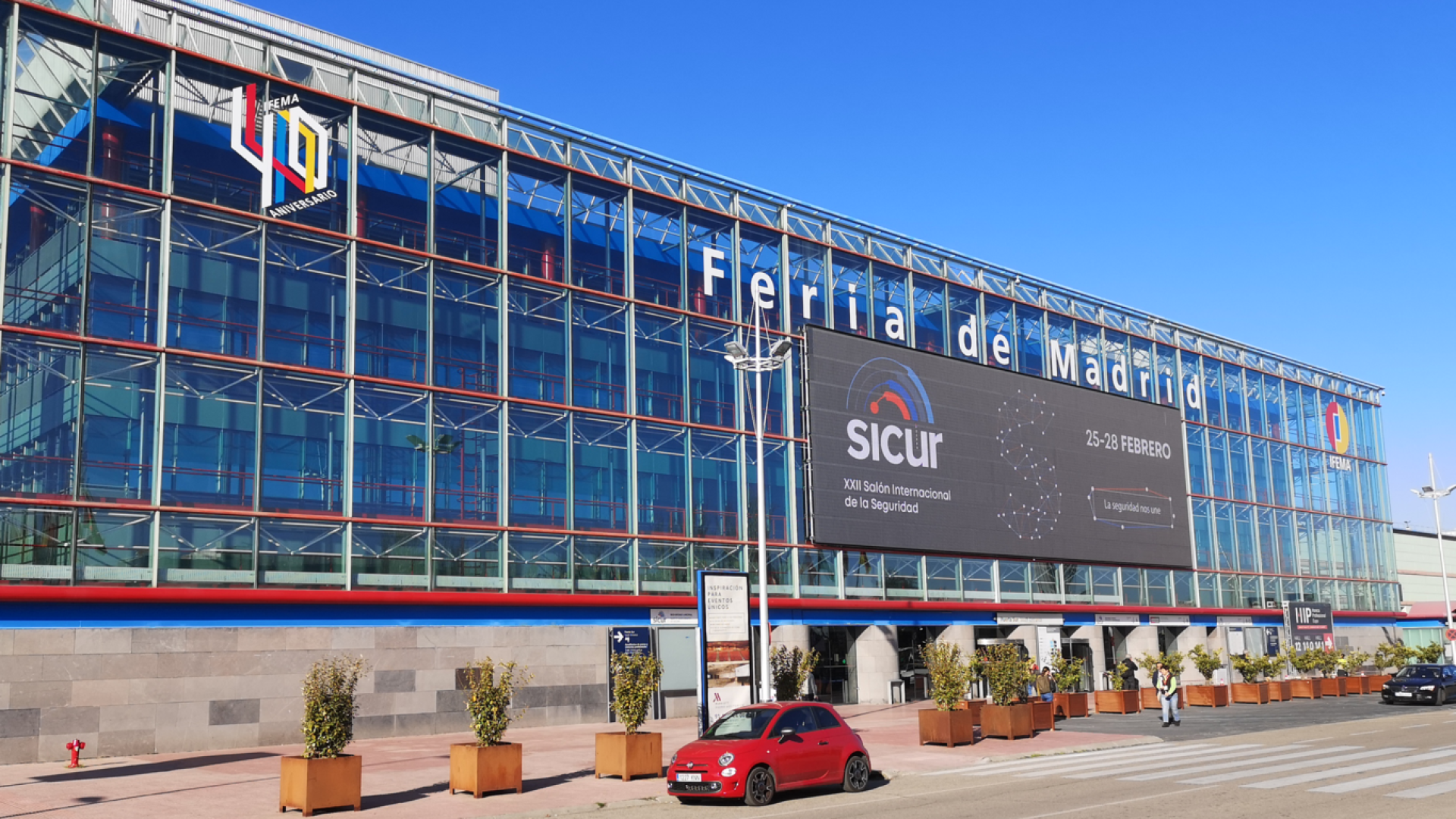 February 11, 2022
Sir Safety System at SICUR 2022
Share article
SICUR 2022 once again calls to action the professional world of global security.
The International Security Exhibition will be held from 22 to 25 February at IFEMA in Madrid.
Now in its 23rd edition, this event is an international reference point for Spain and Portugal in the field of security.
Every two years, this event brings together companies, associations, professionals and users of global security in both the public and private sectors. Innovation and technological development are the main players at this professional meeting, which deals with security in a broad sense and is therefore divided into three large areas.
The last edition, held in 2020, was attended by 42,838 trade visitors, 706 direct exhibitors and more than 2000 brands, broken down as follows: 44% exhibitors occupational safety, 33% security and 23% fire and emergency safety. To date, a total of 529 companies from around 20 countries have confirmed their participation in the 2022 edition: Germany, Australia, Belgium, Czech Republic, Chile, China, Denmark, United Arab Emirates, United States, France, Ireland, Italy, Lithuania, Luxembourg, Mexico, the Netherlands, Pakistan, Poland, Portugal and the United Kingdom, as well as Spain. These will have the opportunity to present their latest innovations and technological developments according to the three main areas into which, as usual, the SICUR offer is divided. Fire and Emergency Safety sector, which will showcase all products and solutions for active and passive protection against fire, and the world of firefighters; Safety at Work, with the latest innovations in Personal Protective Equipment (PPE), as well as in occupational risk prevention and new proposals in occupational health; and Security , which will present advances in electronic security, physical security and security services for the protection of property and lives.
This edition will not lack a space dedicated to cybersecurity, SICUR CYBER. Focusing on solutions and tools for the protection of information, systems and corporate data from cyber threats, SICUR CYBER will offer a programme of conferences, workshops and business presentations aimed at spreading the knowledge and culture of cybersecurity in the security world and giving voice to the needs of the security industry and its progress in this regard.
Sir Safety System will take part in the fair again this year with its innovative stand 6B00. Our team will be pleased to welcome visitors with important innovations presented at SICUR2022.
Follow the next news to stay updated.