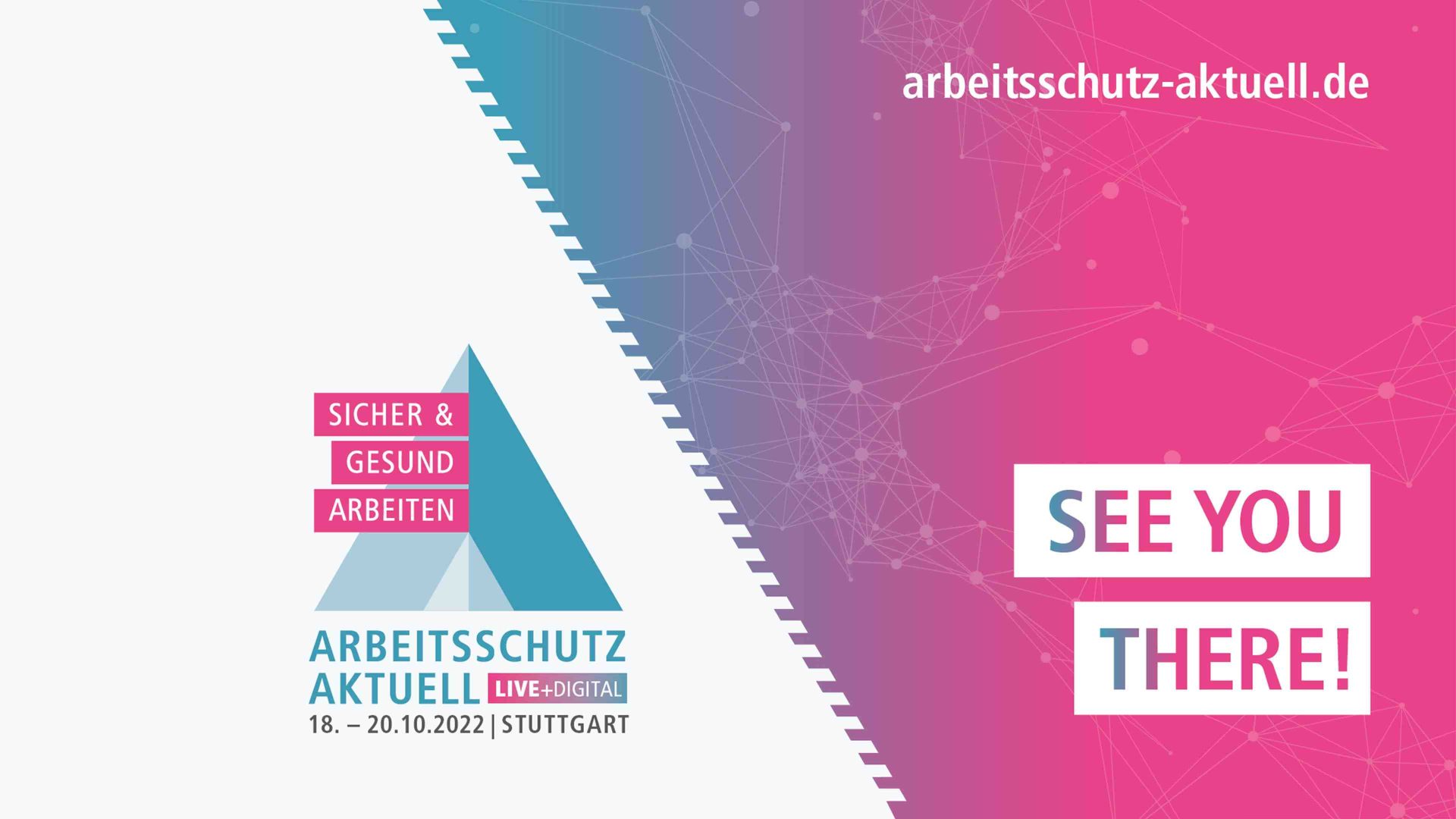 September 23, 2022
Sir Safety System at Arbeitsschutz Aktuell 2022
Share article
After a long wait, ARBEITSSCHUTZ AKTUELL 2022, the Central European trade fair dedicated to occupational health and safety, will be back in Stuttgart from 18 to 20 October.
After last year's interlude that saw the event held in a successful but digital-only edition due to the 2020 pandemic crisis, ARBEITSSCHUTZ AKTUELL is back in presence. Accessible to all without restriction, it will combine digital value with live meetings.
Building on last year's experience, it will be held with a new hybrid format to combine the benefits of personal meetings at the fair and the virtual ones of the digital community. All through the support of a single digital platform developed on the one hand to support physical fair visitors with information and services and on the other hand to make the event virtual for those who will instead follow it remotely. This is a precious opportunity to utilise valuable expertise accumulated over the past year with the numerous pop-up events launched digitally by the HINTE organisation, says Christoph Hinte.
The restart of the trade fair for everyone involved such as visitors, exhibitors and suppliers will be exactly where the last one ended. In Central Europe, in one of the most fascinating locations on the old continent, the city of Stuttgart. A location favoured by a geo-economic and political position capable of attracting interest from neighbouring areas such as Switzerland and Austria, but more generally from the whole of southern Germany. Indeed, 10,000 trade visitors, 350 exhibitors and 1,000 conference participants from Germany, Austria and Switzerland are expected by the organisers.
This year's focus will be on topics such as: the concrete changes caused by the pandemic in the world of work; what is the new normality in the world of work in the post-pandemic scenario; what are the concepts of prevention and how they have evolved in recent years; what are the latest innovations in occupational health and safety.
Other focal points of the event, covered in conferences and discussion tables, will be innovation in the fields of personal safety and PPE, ergonomics and workplace design as well as the culture of accident prevention through training. The sharing of modern concepts of occupational safety and health will be explored in depth during various highlights in the form of digital and pop-up pills, webinars and discussion tables.
In the field of occupational health and safety, the following territorial and national bodies will be intangible sponsors, technical support and representation: the Professional Association for Occupational Safety (FASI). The umbrella organisation of the three organisations 'Association of German Trade Inspectors' (VDGAB), 'Association of German Revision Engineers' (VDRI) and 'Association for Safety, Health and Environmental Protection at Work' (VDSI).