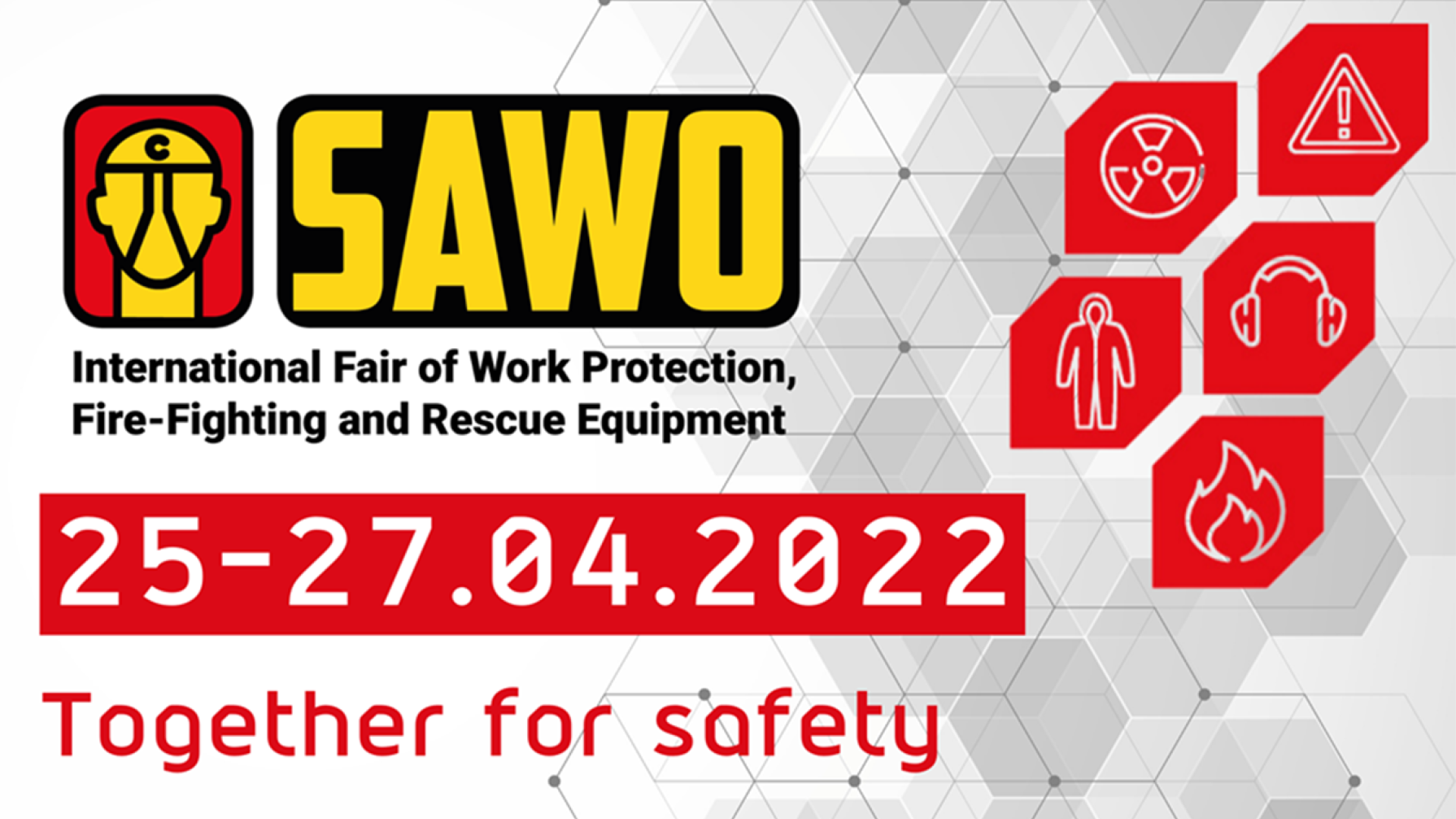 April 11, 2022
Sir Safety System at SAWO 2022
Share article
A meeting point, an international event dedicated to health and safety sector. This is SAWO, International Fair of Work Protection, Fire-fighting and Rescue Equipment, which will be held in Poznań - Poland from 25 to 27 April 2022.

An ideal stage for the presentation of new technologies, a space for experts to share the latest innovations and their uses in the field of specialist rescue and the OHS industry. Not just a trade fair, but a real opportunity to exchange experiences in the field of occupational safety, rescue, fire fighting and risk prevention. An event whose practical aim is to make an effective contribution to spreading the culture of safety and health risk prevention in the workplace. All this through the introduction and use of advanced technologies in Companies, because only through the safety of employees it is possible to improve the quality of work.
Visitors can expect a wide range of exhibitors as well as thematic conferences and demonstration shows. This participatory approach to the event helps to involve visitors in a more practical dimension. In fact, SAWO is committed to promoting best practices in the sector by demonstrating new personal protection equipment and devices.
Referring precisely to new technologies and innovation, Sir Safety System, present at the event at Stand 40 Hall 3, will introduce on this occasion the new Series of safety footwear "SIR FUTURE. Powered By Responder Technology". A new series of safety footwear, consisting of five models and suitable for all types of work. Featuring patented RESPONDER technology used in the midsole and footbed, it offers exceptional reactive cushioning, extreme lightness and flexibility over the entire surface of the foot, ensuring support even after prolonged and intense use.
A product that is the result of research and innovation, with modern design and destined to revolutionise the world of safety footwear.