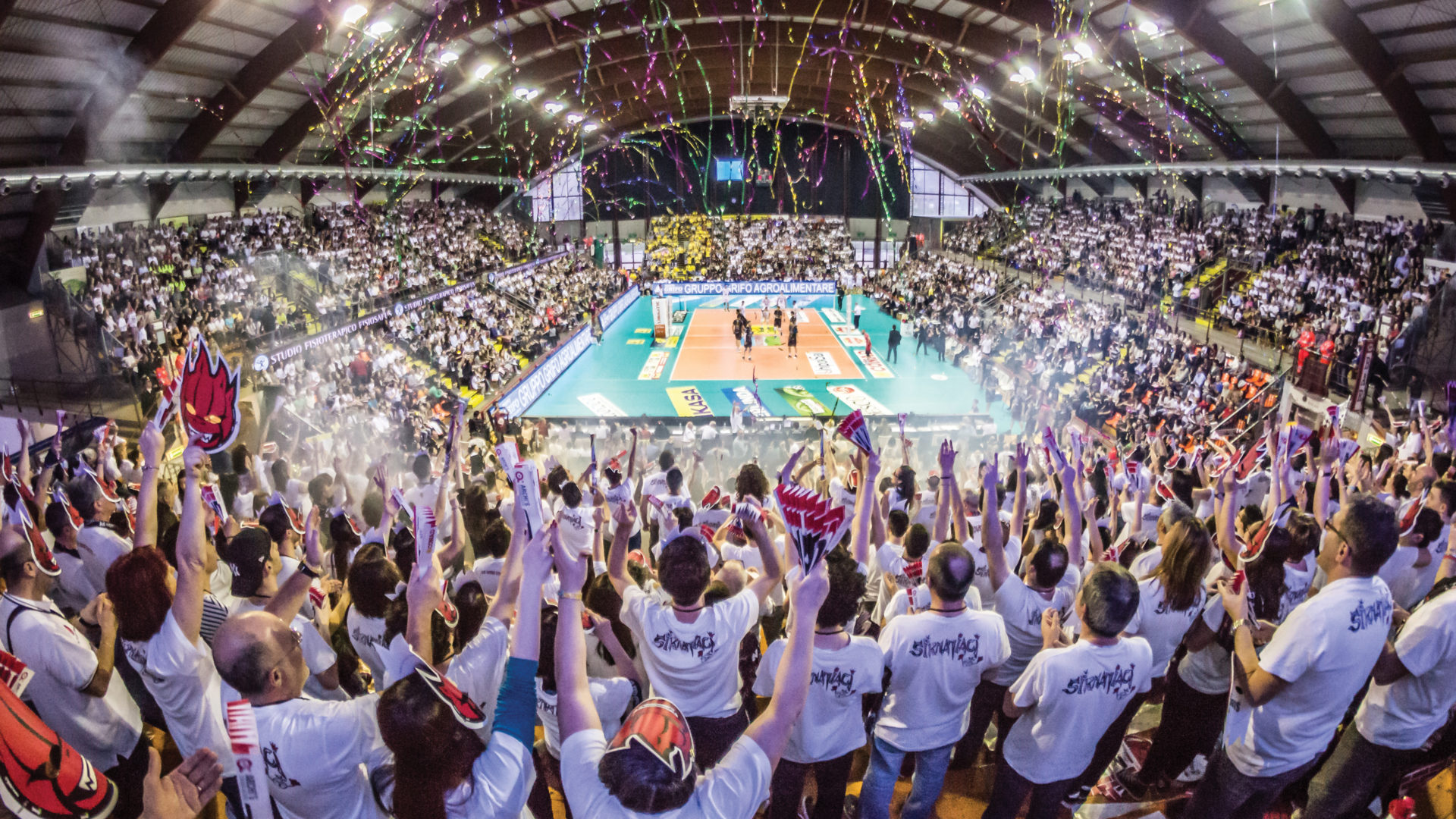 Leadership between Sport and Business
ALWAYS
UNITED
By values, mentality and passion
SINCE 2002
A STORY OF SUCCESS
The men's volleyball team was set up in 2002 and called Sir Safety Bastia. A story that sees its birth with the President Gino Sirci and the Sir Safety System as main sponsor. The company and the team have always been closely linked by ambition, tenacity and a passion for difficult challenges. Both demonstrate that it is possible to achieve even what seems impossible with shared commitment and perseverance. In fact, the team soon distinguished itself for its talent and from the regional serie C it quickly climbed to the top, bringing the company to serie A2. 2010 and the move to Perugia saw the set up of Sir Safety Volley Perugia.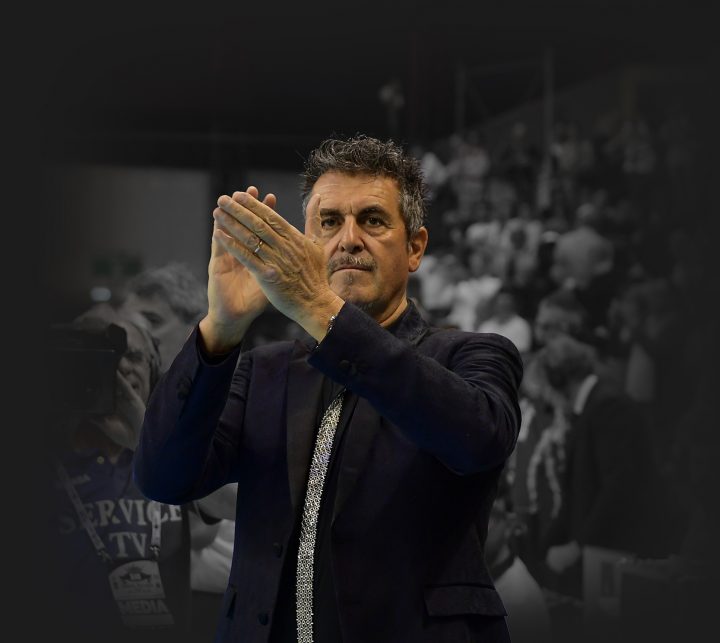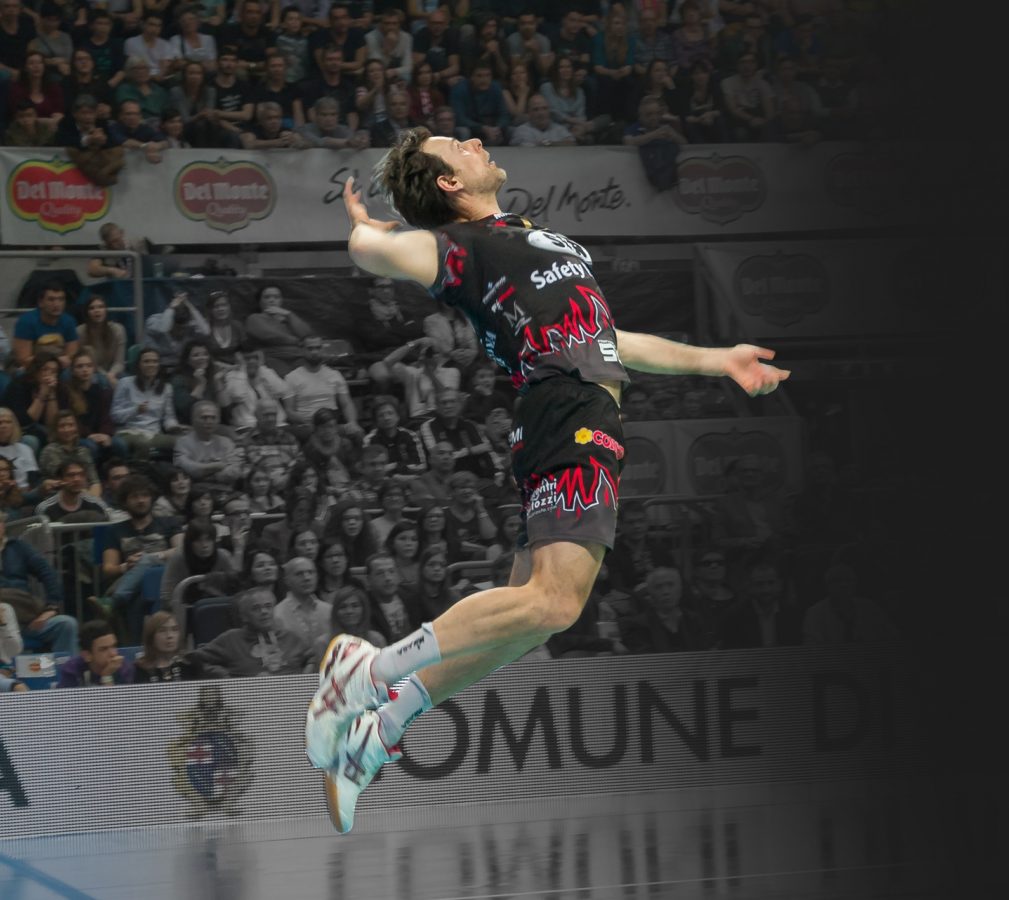 VOLLEYBALL DEVILS
BLOCK DEVILS
Ambitious DNA runs through the Block Devils – the name of the players and the large community of supporters and fans who passionately follow the volleyball team. Following a rapid climb, they conquer serie A1 and the cup is lifted by Captain Goran "LUPO" Vujevic - the super champion of international volleyball, gold medallist at the Sydney Olympics and today, Sports Director of the Company. A hotbed of talents and just like him, many great volleyball champions, many athletes in their respective national teams play with Sir Safety Volley Perugia.
GO TO THE SIR SAFETY VOLLEY WEBSITE
"THERE'S ONLY ONE THING TO DO:
WIN
"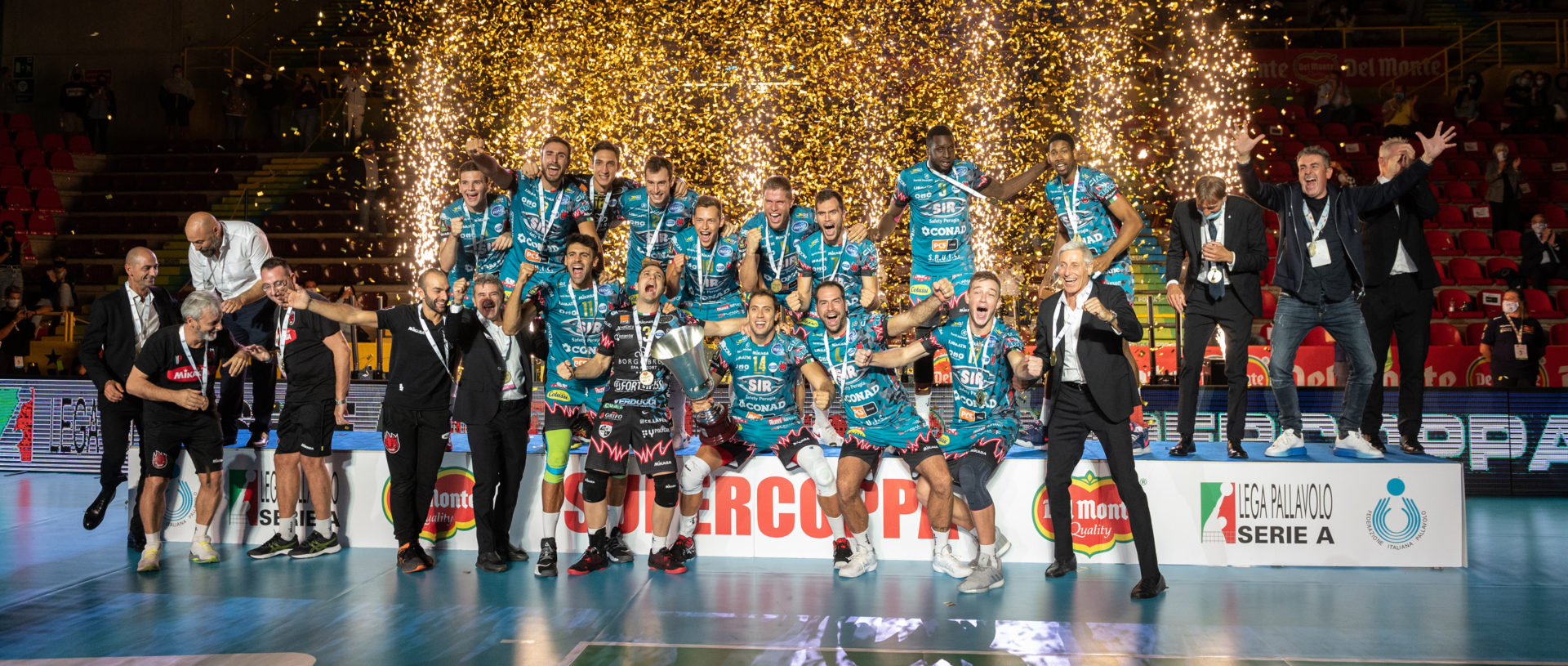 FROM SERIE C TO THE HISTORIC TREBLE
THE SUCCESSES
In four years of Superlega, the Club reaches the top competitions at continental level. Three participations in the Final Four Coppa Italia, participation in the Cev Cup and access to the Champions League and the Italian Supercoppa. The 2016-17 season is tinged with strong emotions: the second place of the team and the Company organisation of the Final Four of the Champions League at the PalaLottomatica in Rome, definitively consecrates Perugia to the men's volleyball elite – Italian and international. The heartfelt participation of all the supporters, the exciting result of the Block Devils, the Sirmaniaci, who coloured the PalaLottomatica in white, the vast media redundancy of the sports event, make this season count as unparalleled in the Club's annals. At this point it seems impossible to overcome this, but no feat is impossible for Sir Safety Volley Perugia. This was proven in the 2017-18 season, when the team reached its true peak, thereby conquering the historic "Treble": Italian Supercoppa, Coppa Italia and the Championship. A feat that has only been achieved twice in the entire history of Italian volleyball. The subsequent triumphs, such as another Coppa Italia in the 2018/19 season and the two Italian Supercoppe during the 2019/20 and 2020/21 seasons mark the Club's history as being amidst the best in Europe as it approaches its first twenty years.