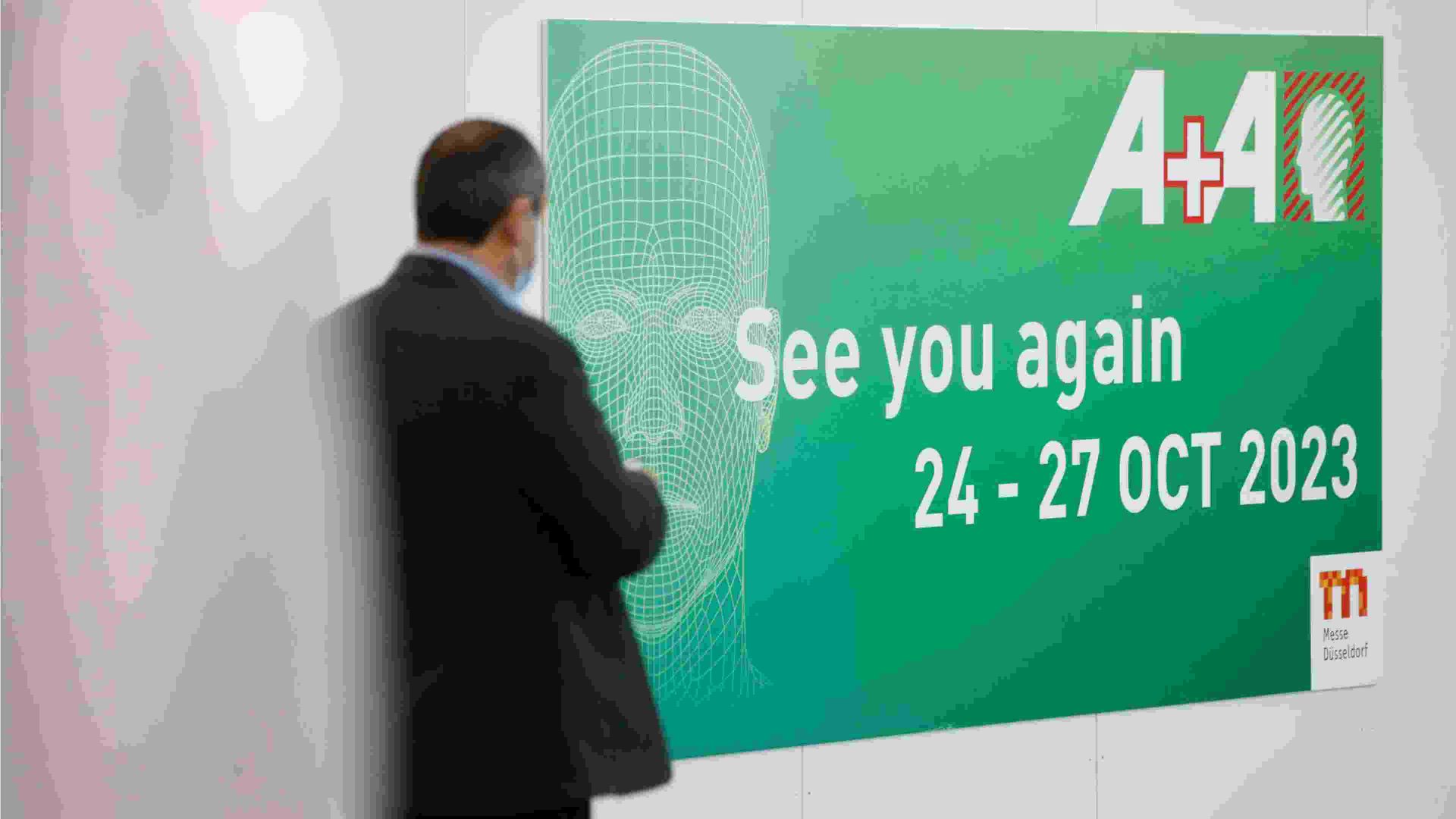 September 11, 2023
Sir Safety System at the Fair A+A 2023
Share article
A+A, the International Trade Fair on Health and Safety at work, is just around the corner and is one of the most anticipated events on the calendar of Sir Safety System and the whole accident prevention industry worldwide. Held biennially, this event brings together a global community of industry stakeholders and decision-makers, providing an unprecedented platform for networking, education and innovation sharing for the sector of safety at the workplace all-round. In its 2021 edition, A+A attracted visitors from all over the world with a top visitor satisfaction rating of 95 percent. It involved more than 1,600 companies from as many as 60 different countries, proving to be a meeting point for the industry internationally: 50 % of companies from Germany, 44% from the rest of Europe, 6% from outside Europe.This event is much more than just an exhibition; it represents an extraordinary opportunity for learning, exchanging knowledge and exploring the latest trends and innovations in the sector of safety and health at the workplace.
This year, A+A will be held from 24-27 October at Messe Düsseldorf, Germany. The event will focus on topical issues reflecting the industry's emerging challenges. The current edition will focus on key topics such as sustainability, circular economy, digital services related to personal protective equipment and remote working. Innovation will be the main focus of the event, with forums and side events dedicated to research. Current topics will be approached from different points of view such as redesigning the textile production chain in a more eco-friendly way, or the implementation of new technologies and digital integrations in the working method to increase efficiency and quality of working hours.
Sir Safety System will participate in this edition of A+A 2023 with an innovative booth located in Hall 10 / Booth E52. A meeting place not only for those who are already partners but also for all those who are looking for advanced solutions for personal protection and safety at work. At of A+A, Sir Safety System will present important innovations concerning products designed to address the emerging challenges of this industry, such as the manufacture of products using advanced technological knowledge and sustainability on a wide-ranging basis. Thus, A+A proves to be a global chance for the safety and security industry to prove itself among the most innovative and evolving sectors.