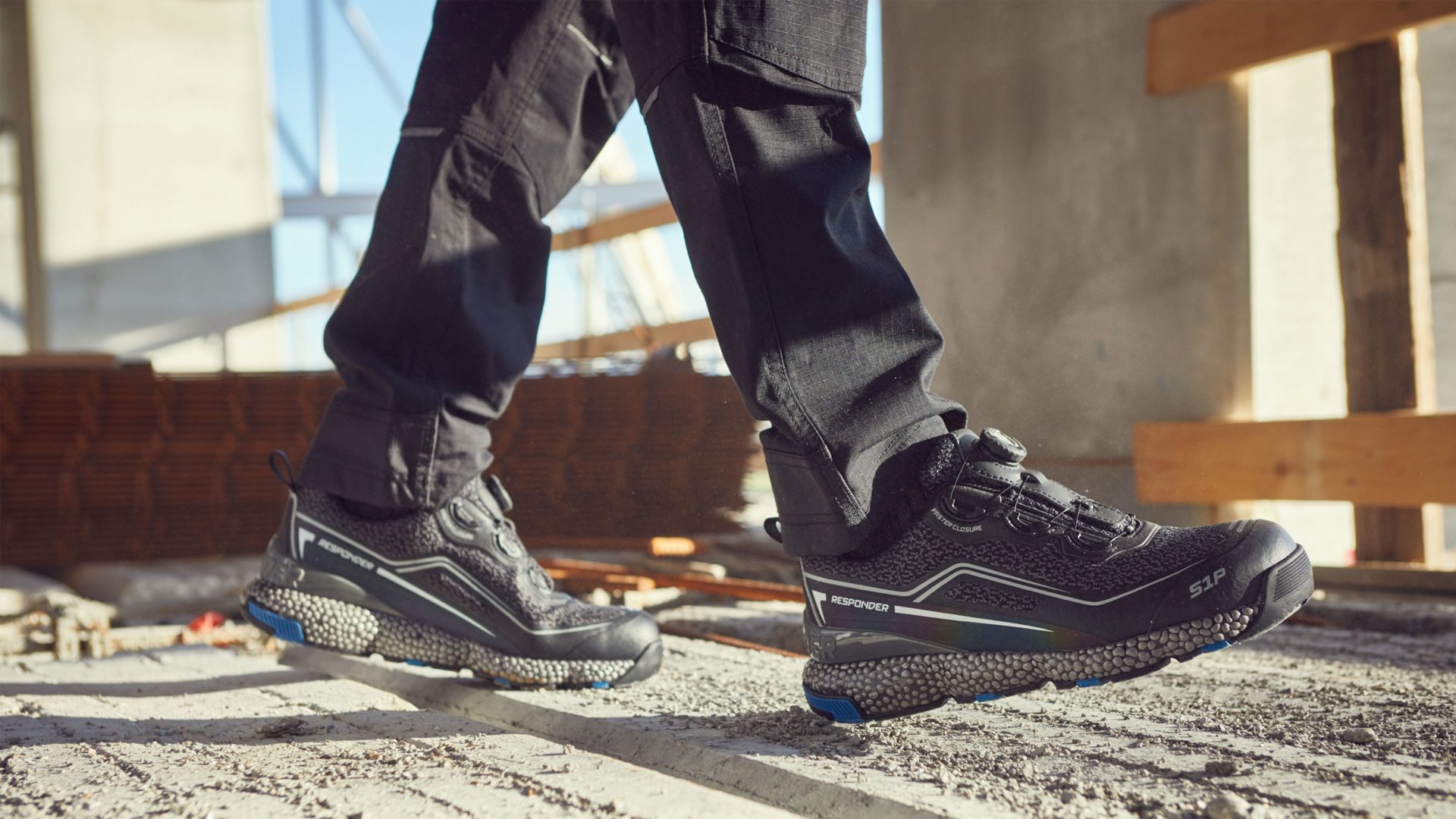 August 3, 2023
How to choose summer safety footwear
Share article
Summer Safety Footwear: Protection and Comfort
Summer means high temperatures, which can intensify the feeling of fatigue and exhaustion, making work tasks even more strenuous, especially when performed outdoors. In such circumstances, feer are among the most stressed body parts, because they are affected by uncomfortable overheating and excessive sweating during the hot season.
To adjust to these circumstances, summer safety footwear plays a crucial role in providing a combination of protection and comfort. The choice of the appropriate level of protection according to the task performed, the composition of the upper, and the technological solutions adopted in product development are the most relevant aspects to take into account while choosing the most suitable work shoe for the hottest season of the year.
Breathable and lightweight for optimal comfort.
In order to be suitable for summer, a safety footwear must keep the foot cool and dry by enabling the evaporation of sweat and thermoregulation inside. This is particularly important for workers who spend many hours outdoors, standing or working in the heat, as excessive sweating can cause discomfort and even health problems. Uppers made of breathable, lightweight materials such as technical fabrics and mesh promote air circulation and thus proper ventilation of the feet. This allows moisture produced by sweat to evaporate more easily, maintaining a cooler internal temperature and also preventing the formation of unpleasant odours. In this way, feet will be drier and protected from all the discomfort, not only physical, caused by excessive sweating.
In addition, summer safety footwear can be equipped with breathable inner linings and antibacterial treatments to ensure a fresh and hygienic feeling.
Protection without compromise.
Protection no longer goes hand in hand with heaviness. Summer safety footwear, especially S1P footwear, offer a high level of protection without affecting the wearer's comfort. Thanks to research and the use of new technologies and innovative materials, these shoes have become increasingly lightweight, minimising the load on the feet during long working hours and ensuring lightness and flexibility.
An example are our models Maia, Monza and Jet from the Sir Future series, powered by Responder® technology. Lightweight, perfect for summer, S1P with a sporty design; the midsole and footbed are made using he patented Responder® technology. Thousands of E-TPU particles with extreme elasticity and endurance are bonded together by a stable, high-strength compound.




This combination creates an exceptional responsive cushioning, extreme lightness and flexibility across the entire surface of the foot, ensuring excellent performance even after prolonged and intensive use.
S1P footwear perfectly combines safety and comfort, protecting your feet from sharp objects without sacrificing breathability and light weight. Equipped with non-slip soles to prevent slips and falls during hot and humid working days. They offer extra protection thanks to a puncture-resistant plate in the midsole, which prevents sharp objects from penetrating. This makes these shoes perfectly suitable for for working activities that require additional protection without compromising comfort and breathability. The latter is a key condition in case of high temperatures.
The combination of protection and comfort offered by summer safety footwear is essential to cope with the hardships of working summer. Investing in the right footwear can make a difference in ensuring effective protection and a feeling of well-being during outdoor work activities.