PIXA 3 HEADLAMP
Would you like to receive more information?
Size availability
ONE SIZE
Description and features
Multi-beam headlamp suitable for close-range work, for moving around and for long-range vision. Headlamp keeps the hands free for work: may be worn on the head with the headband, mounted on a helmet, or placed on the ground. Three lighting modes:
1. a mode suitable for close-range work: wide, uniform beam, lights to 15 metres for 26 hours (20 lumen);
2. a mode suitable for movement: mixed beam, lights to 45 metres for 6 hours (60 lumen);
3. a mode suitable for long-range work: highly focused beam, lights up to 90 metres for 3 hours (100 lumen).
Excellent resistance to falls (two metres), to impacts and to crushing (80 kg). Waterproof down to -1 m for 30 minutes. Resistant to chemicals. Weight (with batteries): 160 g.
3-years guarantee.
Buy this product
Download the PDF sheet
PIXA 3 HEADLAMP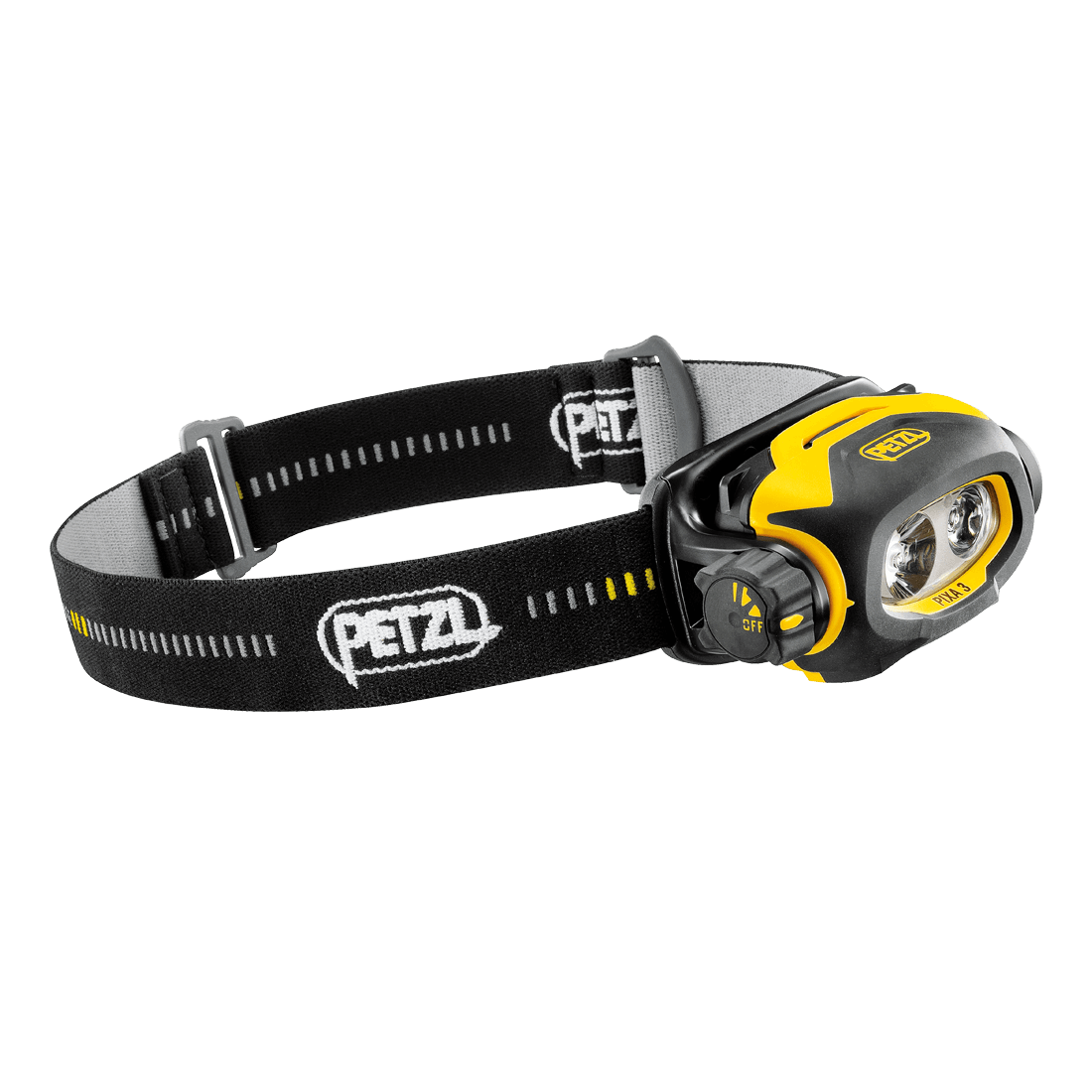 Download the PDF sheet