GRILLON HOOK ADJUSTABLE LANYARD 2 M
Would you like to receive more information?
Size availability
ONE SIZE
Description and features
Adjustable positioning lanyard with Hook connector.
GRILLON HOOK is used to create positioning systems in combination with a fall arrest device. It is equipped with a progressive adjustment system that allows to precisely adjust the length required to assume a comfortable working position. It shall be used doubled on the side attachment points of the harness when the user is working with foot support, in order to distribute the load on the belt, adjustment is made by pressing the rotating cam.

Features:
- Terminations sewn at both ends with plastic sheath to keep the connector in place and protect the rope from abrasion.
- Removable protective sleeve that protects the rope from contact points that could damage it and help it slide.
- The identification of the length of the lanyard is immediate thanks to the coloured label on the end that receives the connector.

- Weight: 635 g
- Warranty: 3 years

The product has been designed and manufactured to comply with Regulation (EU) 2016/425 and subsequent amendments.
Buy this product
Download the PDF sheet
GRILLON HOOK ADJUSTABLE LANYARD 2 M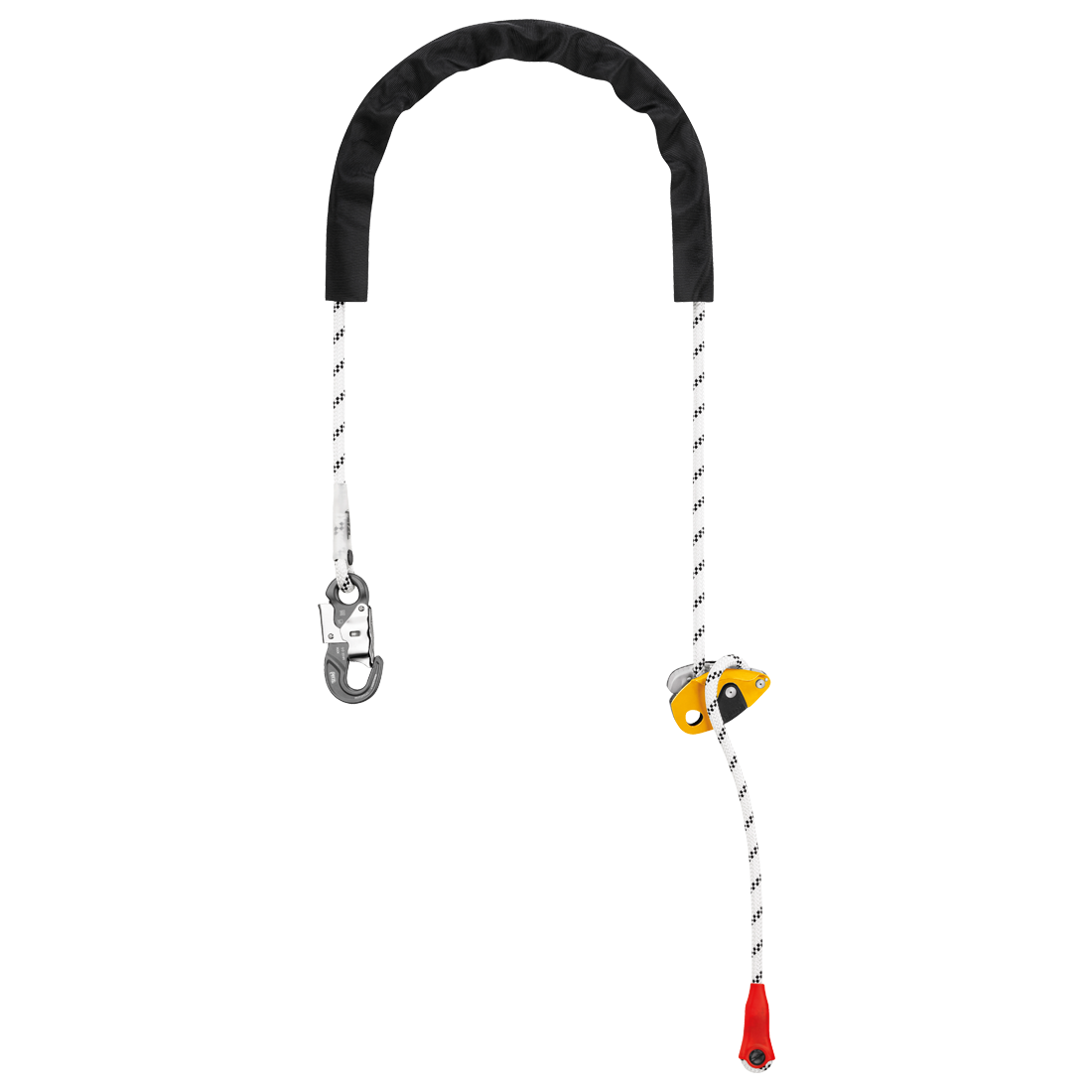 Download the PDF sheet