PREMIUM RESPIRATOR FFP1 NR D W/VALVE
Would you like to receive more information?
Size availability
ONE SIZE
Description and features
Disposable Premium respirator with exhalation valve for low toxicity environments. Suitable up to 4 times the TLV.
Available in packs of 10 pieces.

- Latex-free elastic straps, do not cause skin allergies.
- While not in use, thanks to its shape, the respirator remains in upright position, avoiding the accumulations of polluting agents in the inner part in contact with the face.
- Better face adaptability, due to its concave shape.
- Completely metal-free to prevent rusting.
- Greater protection from fine and toxic dusts, due toits new filter surface which passed the D test. This test is performed with Dolomite dusts and certifies a higher level of protection with added anti-clogging properties.
- Adjustable elastic straps.

The product has been designed and manufactured to comply with Regulation (EU) 2016/425 and subsequent amendments.

FFP1 NR D
FFP1:
Nominal Protection Factor: 4
Operational Protection Factor: 4
NR: disposable
D: The respirator has passed the dolomite clogging test.
Buy this product
Download the PDF sheet
PREMIUM RESPIRATOR FFP1 NR D W/VALVE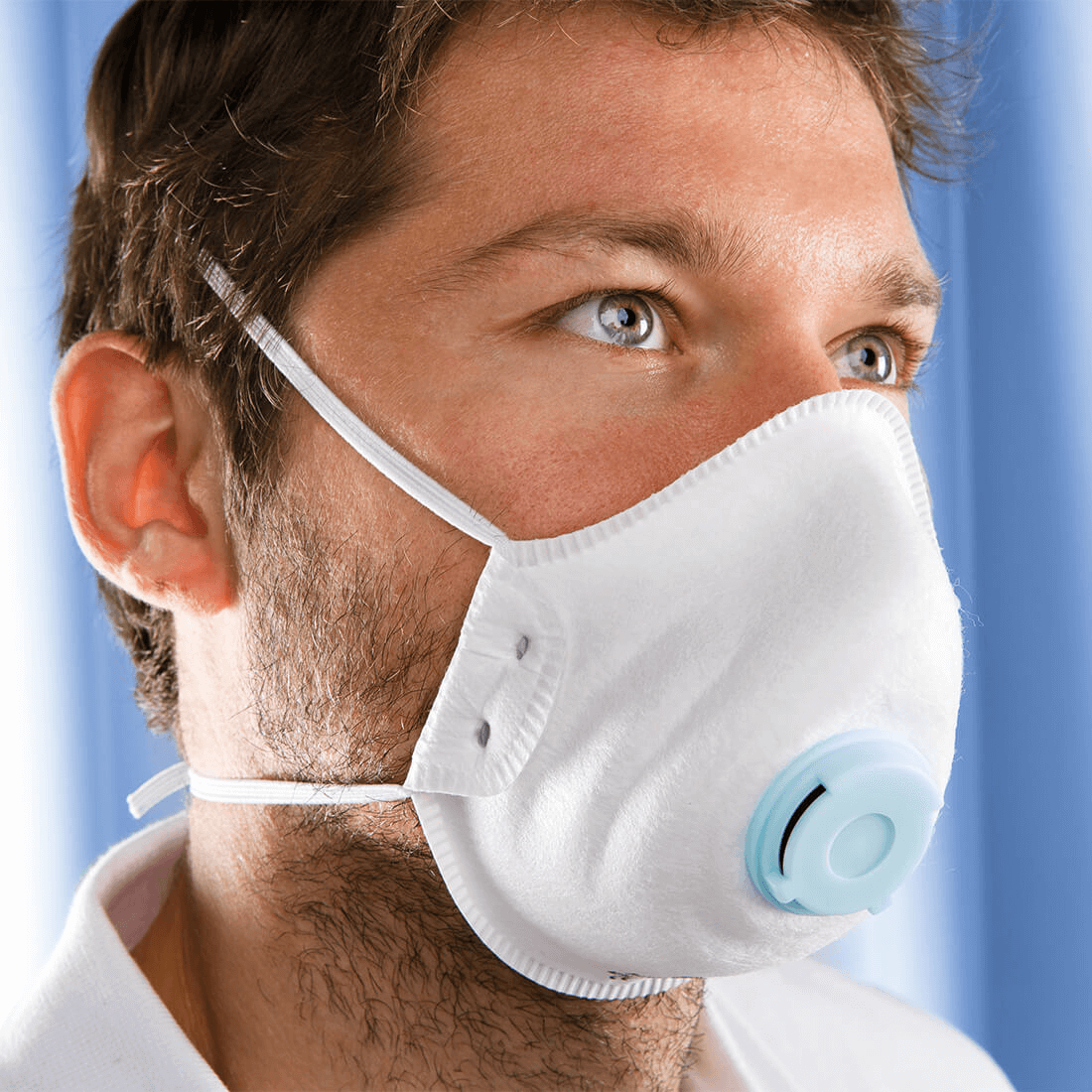 Download the PDF sheet