TURKANA LOW SHOE
Would you like to receive more information?
Description and features
Low shoe with an ultra-dynamic design, featuring aluminium toecap and composite midsole with constant 4 mm thickness. Fitted with Action Nubuck leather upper with closure with laces and reflective inserts. E-TPU Responder/rubber outsole provides an excellent elasticity and cushioning effect: the midsole made of expanded thermoplastic polyurethane spans the entire sole of the foot, offering flexibility and full responsive cushioning. The rubber outsole, thanks to its deep longitudinal grooves, accentuates the flexibility of the sole and ensures excellent grip on all types of surfaces. SRC slip-resistant.
The RESPONDER insole is composed of a compound that bounds together thousands of E-TPU beads with high elasticity and resilience properties. Lined and perforated in the plantar area with outstanding anti-shock properties. Antistatic.
The polyester mesh lining features excellent draining capacity thanks to itsfabric and structure with high absorbing capacity.

Main features:
- The patented RESPONDER technology used in the midsole and insole, provides outstanding responsive cushioning, extreme lightweightness and flexibility over the entire surface of the foot, thusassuring excellent performance even after prolonged and intense use.
- The heel stabilizer prevents foot fatigue and improves footstability.
- The additional overcap protects the shoe from shocks.

The product has been designed and manufactured to comply with Regulation (EU) 2016/425 and subsequent amendments.
Download the PDF sheet
TURKANA LOW SHOE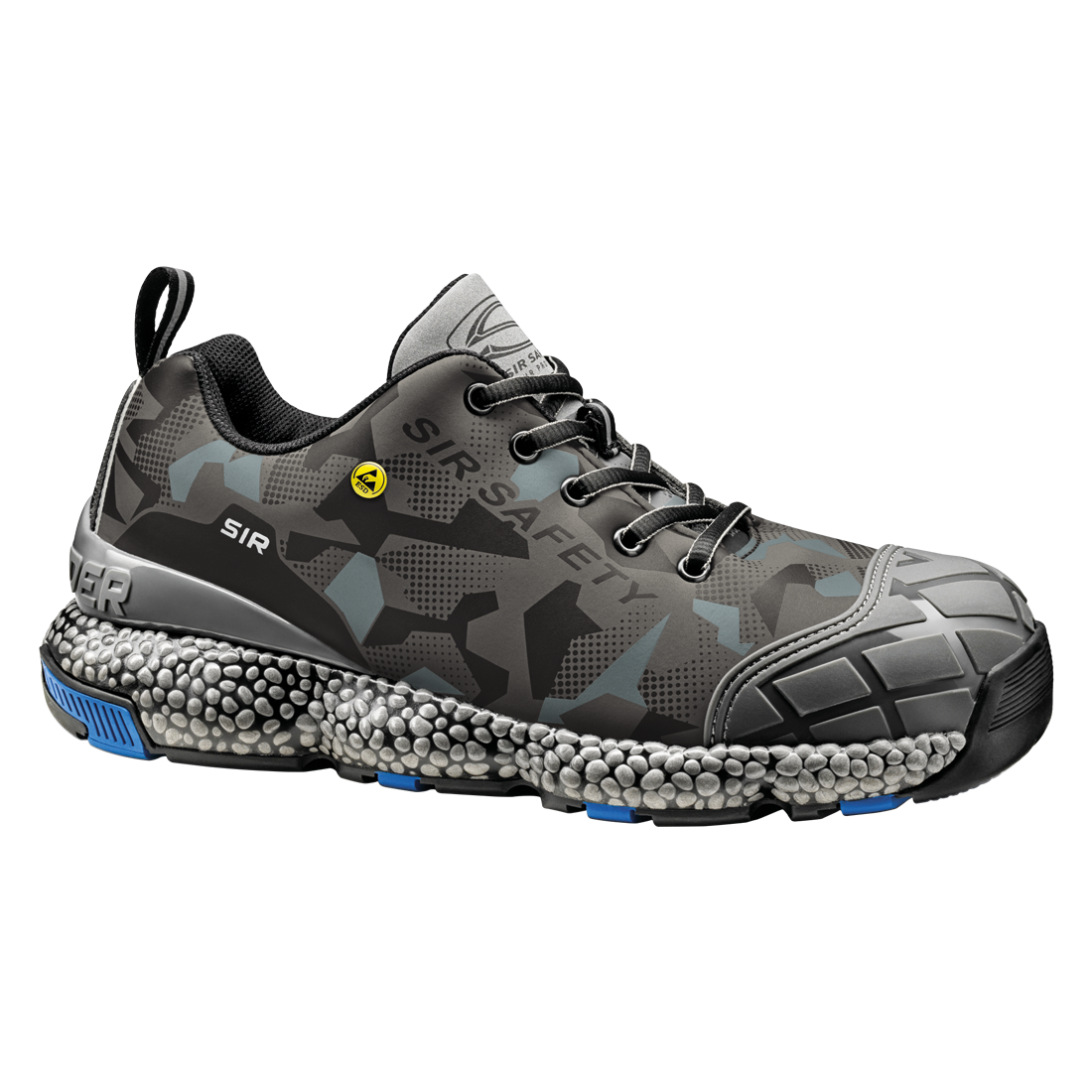 Download the PDF sheet