GREEN COLOR TROUSERS
Would you like to receive more information?
Description and features
Two-tone multi-pocket trousers made of high visibility yellow fabric 55% cotton, 45% polyester, weight 245 g/m² and non-fluorescentgreen fabric, 65% polyester and 35% cotton, weight 245 g/m². Concealed zipper closure, two front pockets, ruler pocket, easy-to-access multi-functional utility pocket with mobile phone and pen holder, two large back pockets. Double reflective band around legs.

The product has been designed and manufactured to comply with Regulation (EU) 2016/425 and subsequent amendments.

EN ISO 20471
Class 2:
≥ 0.50 m² fluorescent material;
≥ 0.13 m² reflective material.
Buy this product
Download the PDF sheet
GREEN COLOR TROUSERS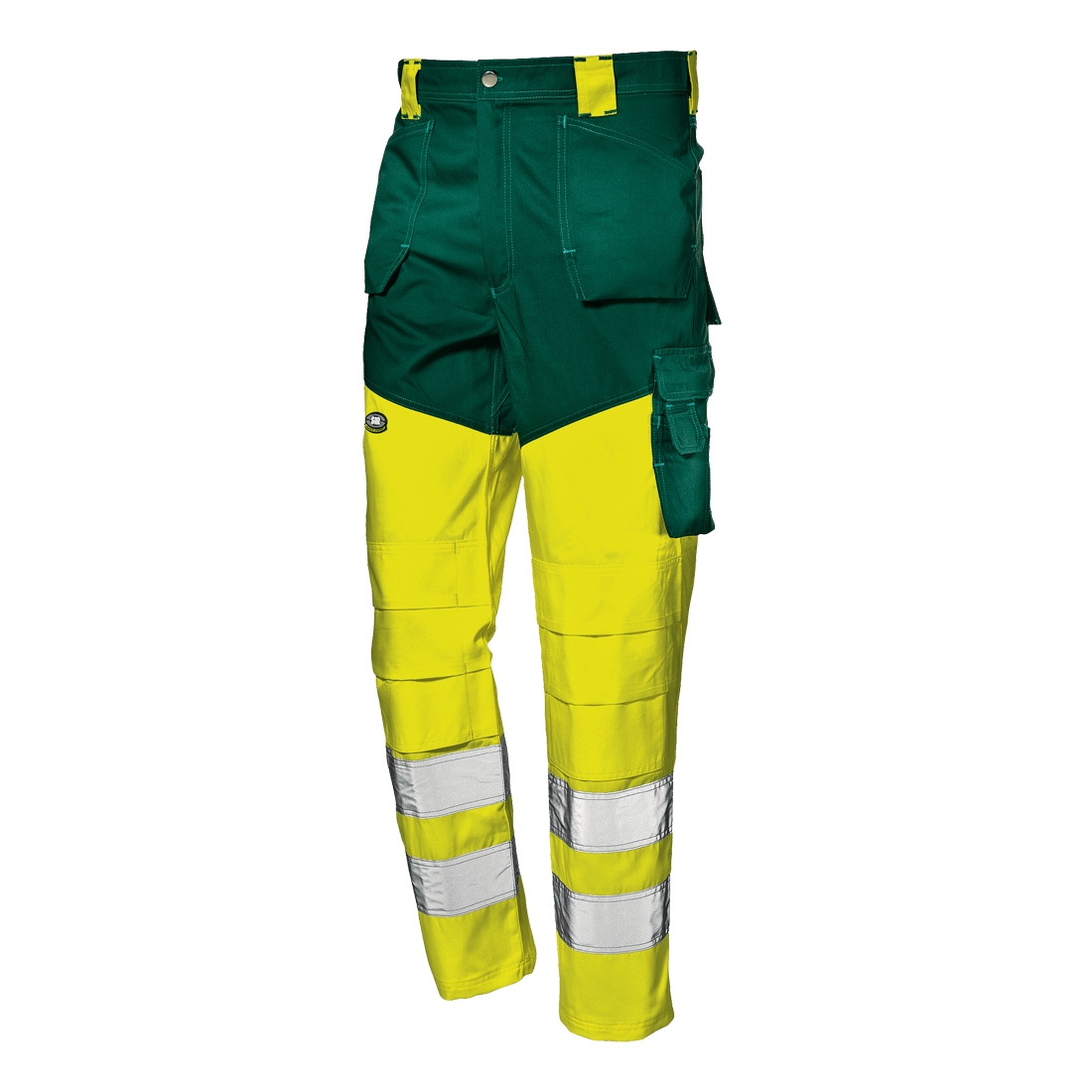 Download the PDF sheet