ENERGY ABSORBING WEBBING LANYARD
Would you like to receive more information?
Size availability
ONE SIZE
Description and features
Energy absorber with built-in 44 mm lanyard, length 2 m. Fitted with 2 Standard carabiners at the extremities.
Weight: 770 gr.
Minimum breaking strength: 25 kN.
Material: high-tenacity polyamide.
Static strength: 15 kN supported for 3 minutes.

Lifetime of the device: 10 years from the manufacturing date.

The energy absorber consists of a 44 wide webbing, fully folded and encased in a plastic casing. In the event of a fall, the webbing inside the casing stretches automatically, thereby reducing the impact force transmitted to the user to less than 6 Kn.

The product has been designed and manufactured to comply with Regulation (EU) 2016/425 and subsequent amendments.
Buy this product
Download the PDF sheet
ENERGY ABSORBING WEBBING LANYARD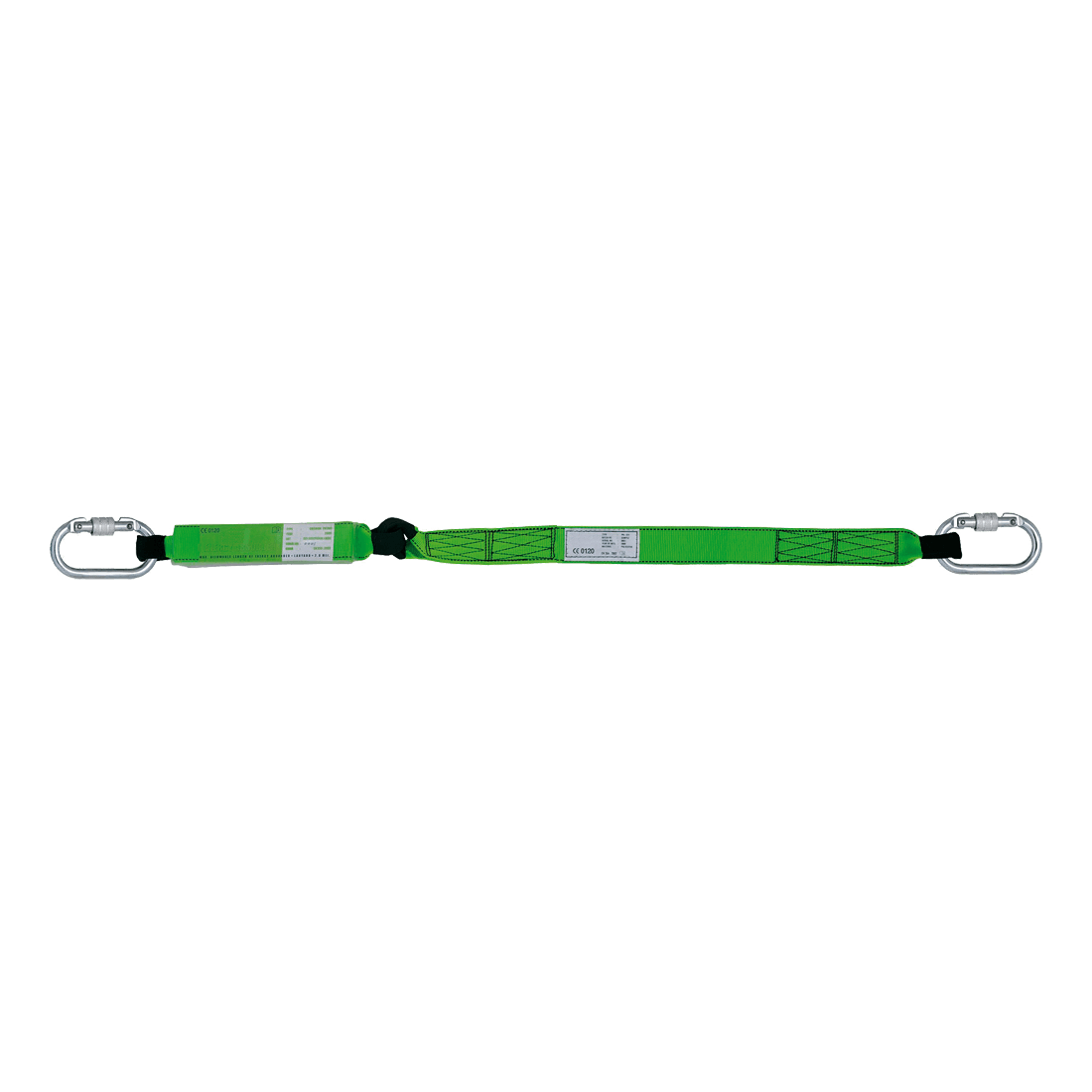 Download the PDF sheet