NITRAL SALDATORE SHOE
Would you like to receive more information?
Description and features
Ankle high shoe, ideal for welding protection, featuring a printed grain leather upper and velcro closure. With composite toecap and midsole, with 4 mm-constant thickness.
PU/PU outsole, thanks to its particular design, guarantees a highly draining effect in thepresence of liquids. The middle zone with grooves is designed to strengthen the grip on ladders. SRC slip resistant. The insole, made of high lift polyurethane foam, is particularly suitable for heavy footwear. Variable thickness: 4.5 mm in the front area and 9 mm in the heel area. With remarkable anti-shock and long-lasting properties. Lined in the plant area. Antistatic.
3D-TEX polyester LINING for foot ventilation, reducing perspiration.

Main features:
- Heavy-duty design: suitable for rough terrain
-Very wide shape, guarantees the comfortable housing of feet
-Wide-cell polyurethane sole guarantees a high anti-shock effect
-The overcap protects the front leather from impact

The product has been designed and manufactured to comply with Regulation (EU) 2016/425 and subsequent amendments.
Buy this product
Download the PDF sheet
NITRAL SALDATORE SHOE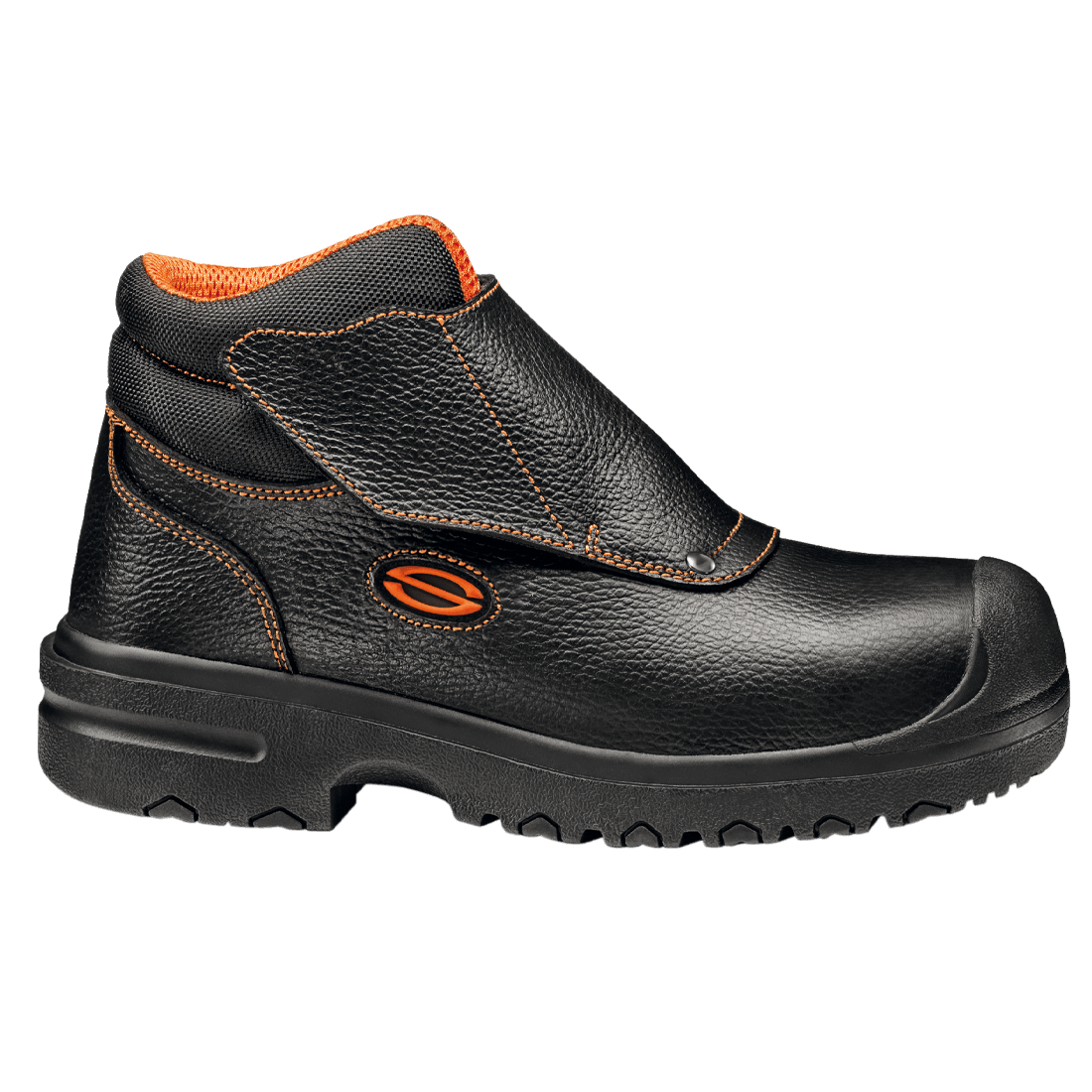 Download the PDF sheet