ACTIVE GRIP 325 GLOVE
Would you like to receive more information?
Description and features
Glove made of nylon knit.
Finish: Double micro-rough latex coating.
Cuff: Elastic knit.

Towa Corporation's Microfinish technology allows for high grip in a wide variety of wet and oily conditions, using a soft, flexible compound on the glove surface with thousands of microscopic cells that create a vacuum when they come into contact with the surface, dispersing fluids and allowing the entire glove surface to grip the object.

The product has been designed and manufactured to comply with Regulation (EU) 2016/425 andsubsequent amendments.
Buy this product
Download the PDF sheet
ACTIVE GRIP 325 GLOVE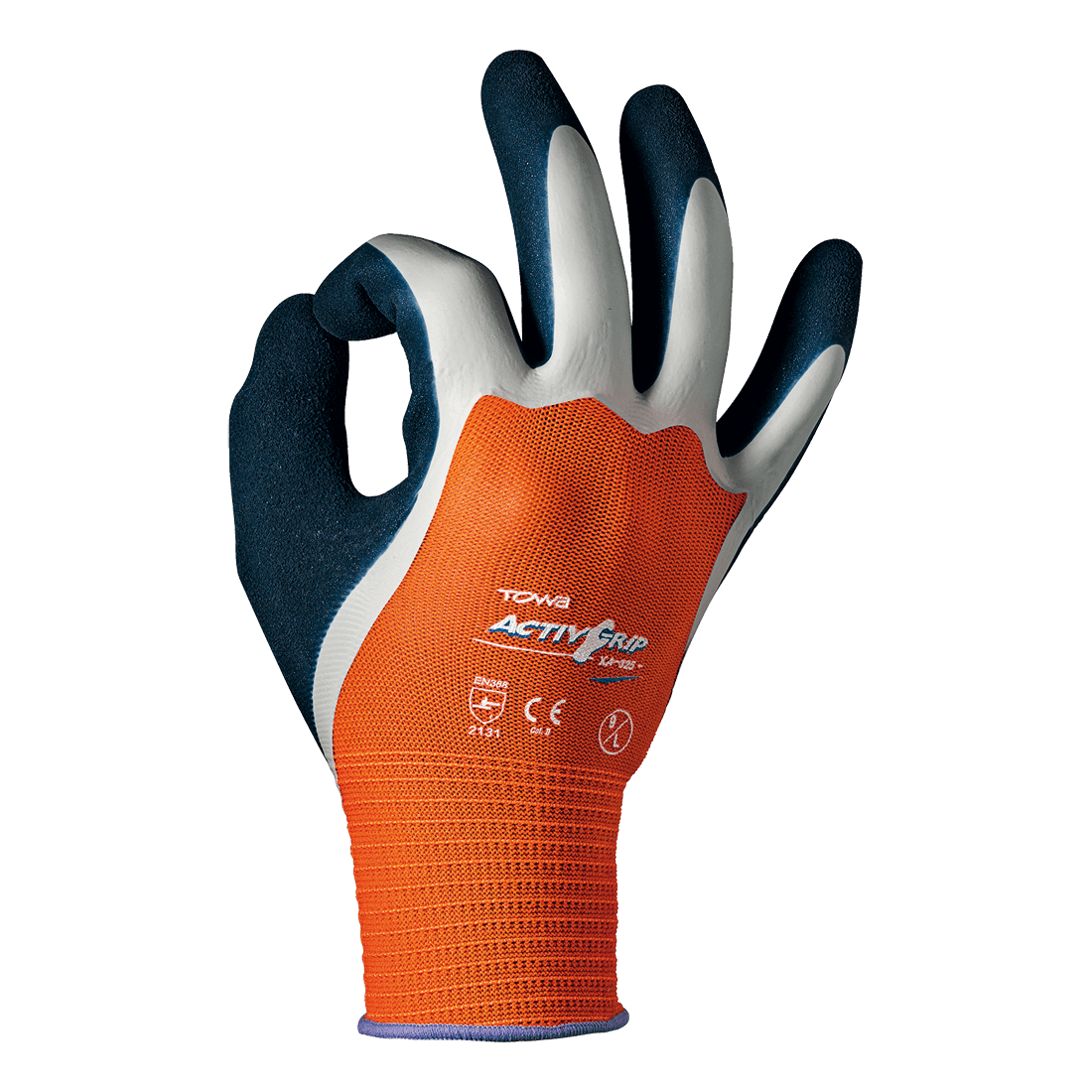 Download the PDF sheet